Link to Kim's DNA results.
Debbie's Ancestry DNA Results
For Comparison Purposes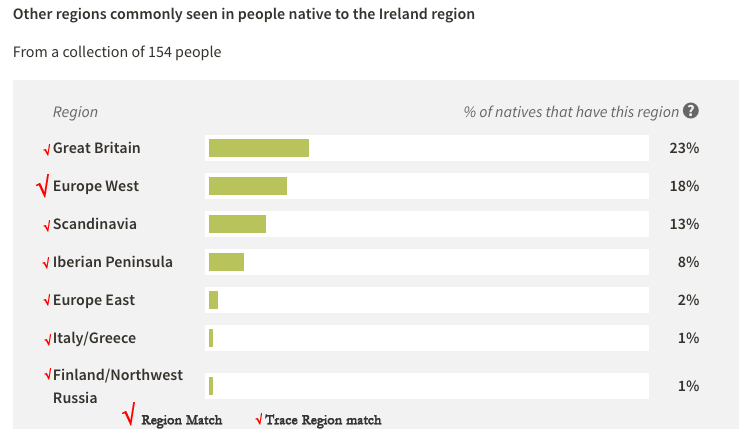 My Analysis
This one is a shocker. 52% Irish ancestry! 3 of Debbie's 4 Grandparents were born in England. We have yet to find anyone fitting the Irish ethnicity. St. Patrick's Day will have a new meaning!
In retrospect the Europe West region is not surprising as her other grandparent Dolly Hauser has a Dutch last name.The search will continue to determine some links. Another route to persue would be some her DNA matches indicate an extremely high confidence of 1st or second cousins.
Created February 28, 2017
Revised March 4, 2017