Preamble
For the last few years I have been interested DNA tests which focus on a person's ancestry. I came close on several occassions to clicking the buy button. Just before Christmas of 2016 and independently of each other, both my wife and I almost bought a test kit. To our very pleasant surprise we received kits from our children as Christmas presents. While impatiently waiting for the results of our Ancestry DNA I did further research and now plan to try other tests for comparison purposes. Link to Debbie's DNA results.
Kim's Ancestry DNA Results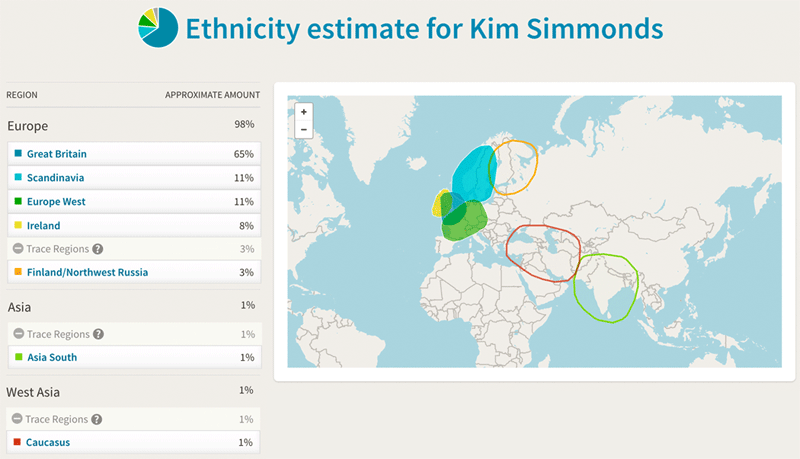 For Comparison Purposes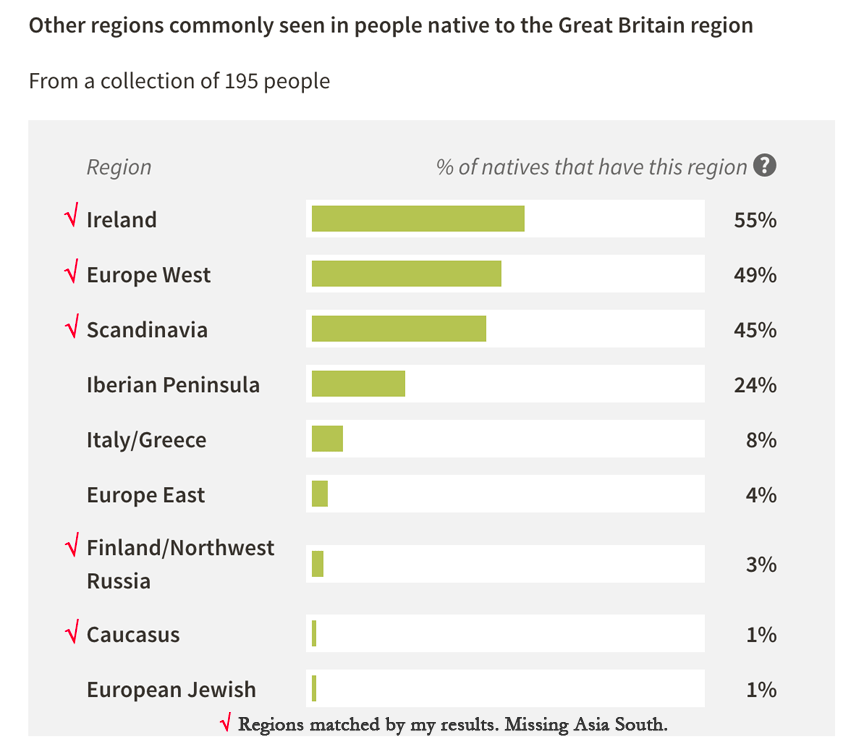 My Analysis
The results are what I expected. Debbie's however were a surprise to her.
Since all of my grandparents were born in England, there seems to fit with those from Great Britain.
The family story that Great Grandmother Elizabeth Martin Coupe was a "little Italian lady" seems to be debunked, both by genealogy research and DNA results. Perhaps she had a relative who married an Italian.
My GGG Grandparents are the generation farthest back where all members are known. The chart below shows their origins. 6.3% of these members were born in Ireland which is a close match to 8% Irish DNA.
If the medieval genealogy in the family tree is accepted then Europe West, in particular France, and Scandinavia, in particular the Vikings, show up as well.
I'm a bit surprised no Iberian Peninsula DNA was returned as there are some medieval forebears from that area. It may be their numbers are so small that the DNA has not been passed on to me. The same with the ancestors from the area now known as the Ukraine.
The trace areas while interesting may be spurious or may show up in future research.
Created February 28, 2017
Updated April 5, 2017