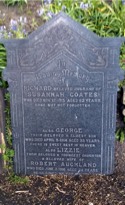 Birth
1892, West Hartlepool, Durham, England
Death
3 Jun 1916, West Hartlepool, Durham, England
Burial
North Road Cemetery, Hartlepool
Spouses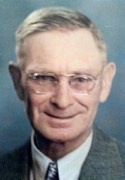 Birth
9 Nov 1892, Hartlepool, Durham, England
Burial
4 Jan 1964, Woodlawn Cemetary, Saskatoon, Saskatchewan, Canada
Occupation
Telephone Lineman
Marriage
1916, Hartlepool, Durham, England
Notes for Elizabeth COATES
Elizabeth Coates
is listed in the 1892 January to March birth index, Hartlepool, Durham, volume 10a, page 146.
In the 1901 census, living at 13 Albion St. Civil parish West Hartlepool, ecclesiastical parish Christchurch.
Head Richard Coates, age 47, Raft labourer (dock), born Sunderland, Durham.
Wife Susanna age 44, born Newcastle Northumberland?
Son, Richard Coates age 20, apprentice ship plater, born Hartlepool.
Daughter Alice age 17, paper sorter?, born Hartlepool.
Daughter Jennie age 13, born Hartlepool.
Daughter Susannah, age 11, born Hartlepool.
Daughter
Elizabeth
age 9, born Hartlepool. Son Jno. age 4, born Hartlepool.
Boarder Robt. Farley.
In the 1911 census 12 Albion Street, West Hartlepool, Durham.
Head Richard Coates, age 57, dock labourer, worker, born Newcastle, Northumberland.
Wife Susannah Coates, age 55, married 37 years, 10 children born alive, 8 still living, born Sunderland, Durham.
Elizabeth Coates
, age 19, single, paper sorter at a paper mill, worker, born West Hartlepool, Durham.
Susannah Coates, age 21, single, paper sorter at a paper mill, worker, born West Hartlepool.
There are 3 rooms in the house.
Robert Auckland
married
Elizabeth Coates
, the marriage is listed in the January to March 1916 marriage index Hartlepool, Durham, volume 10a, page 268.
from Grenville Davies, Hartlepool
from Northern Daily Mail
West Hartlepool, 05 June 1916
Auckland
On the 3rd inst.,
Lizzie
, dearly beloved wife of Robert Auckland and the youngest daughter of Susannah and the late Richard Coates, aged 24 years... deeply regretted.
Elizabeth Auckland
is listed in the April to June Death 1916 index, Hartlepool, Durham, volume 10a, page 162.
Thus they were married for less than 6 months before she died.
from
http://www.interment.net/data/eng/durham/north/north.htm
North Cemetery,
Hart Lane
West Hartlepool,
County Durham, England
This cemetery is appalling, it is completely vandalized, stones tipped over, everywhere stones smashed and graffiti daubed on them.
Auckland, Lizzie
, d. 3 Jun 1916, age: 24yr, w/o Robert Auckland and Youngest d/o Richard and Susannah Coates
Notes for Robert (Spouse 1)
In the October to December 1892 birth index is listed Robert Auckland, Hartlepool, Durham, volume 10a, page 162.

Birth certificate states, Robert Auckland, boy, born ninth of November 1892, Lilly St., Throston, Hartlepool, Durham. Father Thomas Auckland, Iron Moulder. Mother Agnes Auckland formerly Cowe, Lilly St. Throston, registered 28th December 1892.

In the 1901 census was living at 41 Lilly Street, Hartlepool, Durham,
age 9 with
his sister Sarah, age 14,
brother Thomas, age 15 (employed as a general labourer)
his stepsister Agnes Coates age 4, stepsister Annie Coates age 14,
step sister Mary J. Coates, age 18 (domestic servant), and
step father William Coates age 49, widower (Iron Moulder).
The birthplace for all of them was Hartlepool except William Coates Gateshead, Durham and Mary J. Coates Sunderland, Durham.

In the 1911 census 33 Gray Street, West Hartlepool, Durham.
Boarder Robert Auckland, age 18, single, fish curer assistant, worker, born Hartlepool, Durham.
He is living with Charley Hill, Charley's wife and 3 children.
The house has 3 rooms. [Robert Auckland's brother Thomas works as a carter for a fish curer.]

In WW I was a driver in the Royal Engineers Reg No. 101200

In the 1918 absent voters list
Auckland, Robert 19 Blake Street. 101200 Dvr, 227th Field Co., R.E.

His medal card Robert Auckland, Royal Engineers, Driver, Regimental Number 101200. Victory medal and British Medal.

Robert Auckland was married previously. His first wife died shortly after or during WWI.

Listed in the Canadian Passenger lists departed Liverpool arrived Halifax, Nova Scotia April 9, 1920 aboard the Canada, Robert Auckland age 27, born in England, widowed, destination Netherhill, Sask., he was a machinist in England, planning to be a farmer in Canada. His nearest relative from where he came is sister, Mrs Lunness, 119 Elleson Street, Jarrow. His destination is to sister-in-law ??? Simpson, Box 6, Netherhill, Saskatchewan.

In the 1921 Canadian Census Section 36 Township 28, Range 21 West of the 3rd meridian, Hillsborough municipality, Netherhill Village, Kindersley district, Saskatchewan.
Head John Simpson, age 34, born in England, parents born in England, immigrated in 1906, Canadian nationality, farmer, Anglican.
Wife Susie Simpson, age 31, born England, parents born England, immigrated 1913.
Son John Simpson, age 5, born Saskatchewan.
Daughter M. Elizabeth Simpson, age 3, born Saskatchewan.
Son Richard Simpson, age 1, born Saskatchewan.
House help Robert Auckland, single, age 28, immigrated 1920, born England, parents born England, farm labourer.
[His marriage date of March 4, 1921 to Agnes Simpson seems to be incorrect as he is listed as single in June of 1921.]
[Also listed as being on the same section was Thomas Flemming and his family.]

Canada Voters Lists 1935
Robert Auckland, telephone telephone operator, Glidden, Saskatchewan
Mrs. Robert Auckland, married woman, Glidden

Canada Voters Lists 1945
Robert Auckland, telephone operator, Eston, Saskatchewan
Mrs. Robert Auckland, Eston

Canada Voters Lists 1949
1137 Avenue K South, Saskatoon, Saskatchewan
Robert Auckland, Contractor
Mrs. Agnes Auckland, housewife
Ray Auckland, contractor

Canada Voters Lists 1957
1008 Duke Street, Saskatoon, Saskatchewan
Robert Auckland, line contractor
Mrs. Agnes Auckland

Canada Voters Lists 1963
1008 Duke Street
Robert Auckland, retired
Mrs. Agnes Auckland

International Find a Grave Index
Robert Auckland, died January 1, 1964, buried Woodlawn Cemetery, Saskatoon, Saskatchewan Plot 34A-L111-SH

From a family Member

ROBERT AUCKLAND

Robert Auckland came to Canada in the spring of 1920. He had lost his first wife, Lizzie, after a few months of marriage, and had served his country in the WW1. England didn't hold much hope for the future.

Canada offered opportunity to anyone willing and able to work. Bob Auckland was both. He decided to emigrate to the farming community of Netherhill, Saskatchewan, where his late wife's sister and husband were homesteading. John (Jack) Simpson, and his wife Susannah (Maise) welcomed family from both sides and helped them get a start in the new country.

Bob Auckland worked for farmers, worked with Jack boring water wells and eventually trained in Regina to be a telephone lineman, shortly after he married Agnes Simpson, Jack's sister. The job of lineman included maintaining the rural telephone lines, maintaining the customer's telephones, and the switch board and operating the switch board. While working as a line man he needed to repair lines in the winter, so purchased a snow plane, which was use to take the Doctor to visit patients. He also operated a dray service. Agnes ran the switch board and raised the family

Bob Auckland was an entrepreneur who took advantage of the opportunities as they presented themselves. He took his responsibilities seriously whether family, business or community.

He and Jack Simpson designed and had built the first power telephone pole hole digger in Saskatchewan. They used the same concept as a well boring machine. It was built in Pappawell's Machine Shop in Eston, Saskatchewan, mounted on a truck and powered by a Model T worm gear rear end. This was a great advancement in telephone line construction. The Auckland crew dug holes for the Sasktel crew. and went on to contract the construction of telephone lines all over Saskatchewan.

Bob Auckland was a successful businessman. When he moved on to contracting the construction of lines, Agnes ran the cook car for the crew and traveled with the outfit all summer.

Most of the contracting was done for Sasktel with a small amount done for rural telephone companies. They did a lot of work and a lot of big jobs on the TransCanada telephone line, rerouted the lines at the Regina Airport and did a lot of phantom work. One of the big jobs was rebuilding the lines after an ice storm, near InterCon in Saskatoon. They spent two summers stringing wire on the TransCanada

Bob Auckland retired in 1955. Ray worked with his dad until he retired, working at other jobs in the winter. Ken worked for his dad when he as a kid, but after he was married he worked for Tri City & Hub City on Richard Simpson's crew. In 1956 Ken & his wife Edith took the lineman's job at Plato Saskatchewan. Plato Rural Telephone Co. had purchased Bob Auckland's Sterling digger, a hydraulic machine.

Bob Auckland had trouble breathing, partly due to being gassed in the war. On January 1st 1964 Bob Auckland passed away due to pulmonary distress, after saying goodbye to his family and thanking Agnes for a wonderful life.

End of article from family member.