Spouses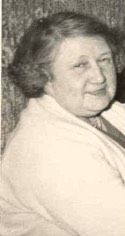 1
Dorothy May SYMONDSON


, 2C2R
Birth
22 Mar 1900, Kentish Town, London
Death
Apr 1993, Islington, London, Middlesex
Marriage
1923, Pancras, London, England
Notes for George HILES
In the January to March 1902 birth index George Hiles, St. Pancras, London, volume 1b, page 72.

From Margaret Hiles, served in the army in World War II.

A possible match in the July to September 1972 death index George Hiles, Islington, Greater London, volume 5c, page 1407, born December 4, 1901.
Notes for Dorothy May (Spouse 1)
In the April to June 1900 Birth index Dorothy May Symondson, Pancras, London, Middlesex, volume 1b page 143

In the 1901 census living at 38 Grafton Terrace, St Pancras civil parish,London, St Andrew ecclesiastical parish, St Pancras district, Kentish Town sub district.
Alfred Symondson, age 37, principal warehouseman Somerset House, born at Kentish Town, London.
Wife Lydia age 37 born at Hampstead, London.
Daughter Lydia age 16, dressmaker, born at Kentish Town, London.
Daughter Edith? age 14, born at Kentish Town, London. Son Alfred age 13, born at Kentish Town, London.
Son John age 11, born at Kentish Town, London,
Son Percy age 7 born at Kentish Town, London.
Son Frank age 4, born at Kentish Town, London.
Daughter Dorothy age 1, born at Kentish Town, London.

In the 1911 census 28 Montagu RD Hendon, Hendon district, Middlesex.
Head A. V. Symondson, married 27 years, male, age 47, civil servant western house, born St. Pancras.
Wife L.A. Symondson, age 47, born Hampstead.
Daughter E.V. Symondson, single, age 24, female tellers, Somerset House, born St. Pancras.
Son J.H. Symondson, single age 21, no occupation at present, born St. Pancras.
Son P.S. Symondson, single, age 17, boy messenger, born St. Pancras.
Son F.V.C? age 14, boy stamper, born St. Pancras.
Daughter D.M. Symondson age 11, school, born St. Pancras.
Son R.B. Symondson age 9, school, born London Goshel Oak.

There is a listing in the April to June 1923 marriage index, Dorothy M. Symondson, Pancras volume 1b page 248, spouse is George Hiles.

In the London electoral registers 1964
108 Lough Road, Islington
Dorothy May Hiles
George Hiles
George W. Hiles
Jack H. Hiles
Florence R. Whitfield
George L. Whitfield

Listed in the death index April 1993, Dorothy May Hiles, born March 22, 1900, age 93, Islington London, register number C26, district 2381C, entry 205