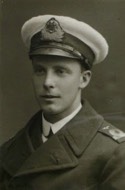 Spouses
1
Joan AIKIN-SNEATH

, 4C1R
Birth
1900, Paysandu, Uruguay
Notes for Charles Philip Oldfeld BARTLETT
from a family member

Royal Aero Club Aviators' Certificates
Bartlett, Charles Philip Oldfeld [as spelled]
born 3rd Jan. 1889 at Weston-super-Mare
Nationality British
Rank Flight Sub-Lieut. R.N.
certification taken on Maurice Farman Biplane
at Royal Naval Air Station, Chingford
21st June 1916
Notes for Joan (Spouse 1)
from a family member

death date from Anthony Lowth

In the 1901 census 10 Chepston Place, Kensington Town, Kensington, London. Head Betsy H. Baker, widow, age 69, own means, born Newton Abbot, Devon. Daughter Louisa Langworthy Sneath, married, age 35, born Newton Abbot, Devon. Grandaughter Beryl Louisa Aikin Sneath, age 1, born French Ant?, British Subject. Grandaughter Joan Aikin Sneath, age 5 months, born Uruguay, British Subject. A nurse from ???? Rios Argentine, age 23, a nurse maid D????, from Forest Hill, London, age 14. They are staying at Elizabeth R. Graham, widow, age 51, let appartments.

In the 1911 census Burleigh Court, Brinscombe, Minchinhampton, Gloucestershire. Head Francis William Aikin-Sneath, age 45, private means, employer, born Cambridge. Wife Louisa Langworthy Aikin-Sneath, age 46, married 12 years, 5 children born alive all still living, born Newton Abbott, Devon. Daughter Beryl Louisa Aikin-Sneath, age 11, born Buenos Aires, Argentina, British subject by parentage. Daughter Joan Aikin-Sneath, age 10, born Paysandu, Uruguay. Daughter Nancy Eva Aikin-Sneath, age 8, born Paysandu, Uruguay. Son Francis Brian Aikin-Sneath, age 6, born Bedford. Betsy Aikin-Sneath, age 3, born Paignton, Devon. 1 domestic nurse born Argentina. 1 cook, 1 parlour maid, 1 housemaid all born in England. Visitor William Cyril Empson, age 52 married, estate agent, born Headingley, Yorkshire.

In the July to August 1921 marriage index Joan A. Sneath and Charles P. O. Bartlett [his record gives his spouse's surname as Atkin-Sneath], Newent, Gloucestershire volume 6a, page 747.

A possible match in the October to December 1982 death index Joan Bartlett, born October 23 1900, died Gloucester, Gloucestershire, volume 22, page 2079.